Kuhn Rikon Spill Stopper Silicone Pot Lids -Set of 2
Compare to $30.00 for One Lid at Most Kitchen Stores
Set Of Two Spill Stoppers

Only $19.99

Limited Quantities... Buy Now
What does this seal mean for you?
The Taste of Home Test Kitchen selects and tests practical, easy-to-use, high quality, products for the kitchen that inspire the caring home cook to succeed. Taste of Home KITCHEN APPROVED™ products have been determined to meet our high standards and are offered to our community and to retail customers at special value prices.
Kuhn Rikon Spill Stopper Silicone Pot Lids - Set of 2
Taste of Home KITCHEN APPROVED™
Whether you're a home cook or professional chef, no one likes boil-overs. And it happens to everyone. Until now!
Kuhn-Rikon Spill-Stop Pot Lids help prevent kitchen messes and will save you time. No more watching for the pot to boil, and no more cleaning up unnecessary overflows, splatters, and spills. Perfect for pasta, potatoes, soups, milk, oatmeal, and starchy liquids. Even better, the lid is designed in two pieces! If you remove the center 'flower,' the lid can be used as a steamer or as a splatter guard for deep frying.
Unlike so many kitchen gadgets, this tool is an amazing must-have. Incredibly heat resistant, up to 400°F, you can use it on the stovetop, in the oven, or in the microwave. You can even use it as a trivet to protect your kitchen countertops from hot pots and pans. Cleanup is easy. Just place it in the dishwasher. And storage? It's so flexible, you can fold it neatly away until you need it again.
Available in your choice of four colors. Easy to spot when you're in the middle of cooking.
Have a favorite pot, but it doesn't have a lid? Our set comes in two sizes, one approximately 10" in diameter, the other 13".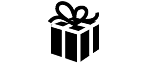 Buy a set for yourself and another as a gift. (Note: This kind of gift may not receive a lot of excitement upon opening, but wait for it . . . . When they discover how it works and how often they use it. The big "WOW!" will come!)
Product Features
• Thick, durable silicone (food-safe, BPA free)
• Heat resistant up to 400°F – Safe for stovetop, oven, and microwave use
• Dishwasher safe for easy cleanup
• Two-piece lid separates for frying use.
• Two-size set:
10" lid fits pots 5-1/2" to 9" in diameter
13" lid fits pots 8" to 12" in diameter
• Swiss-designed, high quality
• Brightly colored to locate easily
• Lifetime Limited Manufacturer's Warranty
Use & Care
• Wash in warm water before first use
• To use as a splatter guard, remove centerpiece.
• Dishwasher safe.
Colors: Green, Purple, Yellow